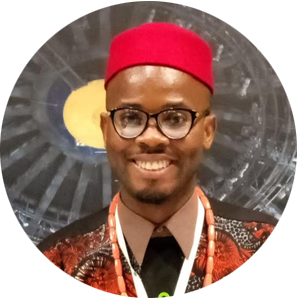 Dr. Gbujie Daniel Chidubem
Dr. Daniel Chidubem Gbujie hails from Ahiazu-Mbaise, Imo State in Nigeria, he made history in 2016 by being the first African to represent the World Medical Association at the United Nations Framework Convention on Climate Change (UNFCCC) (COP 22) was held in Marrakech, Morocco.
He founded a youth-based group called Team54Project International (team54project.org), which promotes localized climate solutions to addressing climate crises and advocates for environmental health regulations. He believes that character-driven leadership is that progressive direction that young people need and uses this mindset to find ways to resolve local issues in many Africa nations. He knows that when individuals who are passionate and empowered with SDGs mentality, they help to make life better for others resulting in outstanding outcomes. He has been an inspirational figure for many young African especially Nigerians, and none African.
Gbujie has helped to mobilize professional workshops for young Nigerians in the US and has even donated volumes of books and writing materials in 2017 and 2018 for kids and adults to read when they accompany their parents to the Nigerians embassy in New York.
Gbujie was a fellow with prestigious Cornell University New York in 2019 where he co-authored a book with leading academic minds in the University. He loves creating ideas and concepts that address the challenge of establishing sustainable development goals (SDG), this led him to create an innovative tech idea that can prompt people on the emergence of extreme weather and informs them through a phone the health impact of exposure, the idea is called SpaceClime, it won the United Nation Office of outer space affairs award in October 2019 as a great concept.
Currently being featured as an African social innovator by ForbesChina Magazine in March 2021, for this idea on SpaceClime. He was among the 500 Outstanding global youth leaders invited by H.E. Antonio Gutierrez, the UN Secretary-General to attend the 2019 UN Youth Forum, and to speak at the UN General Assembly on the impacts of climate change on young people at the side event in 2019. He has imbibed a solution-based approach to challenges and has an unflinching affinity to constantly building capacity to develop transformational ideas for positive change among the citizen in his community while building healthy partnerships with a lot of positive thinkers that he has encountered. He remains focused solely on medical education, climate change with related environmental issues, public health advocacy program, and youth leadership which he applied during the pandemic, by volunteering along with others to help stranded African tourists who came visiting but could not travel back because of the US restriction to travel imposed by the government, working with a coalition of other young immigrants from Africa, they partnered with the H.E Dr. Arikana Chihombori-Quao the Ex-African Union Ambassador to the USA to provide palliative package, foodstuff, and accommodation until they were all evacuated back to their homeland.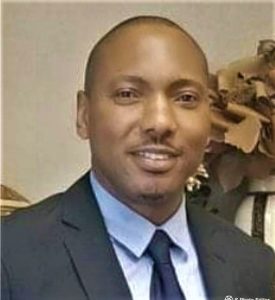 Dr. Nelson Aluya is a Medical Advocate who is trained in both Pediatrics and Internal medicine. He is a seasoned doctor with extensive broad base training, clinical expertise in over three continents. He is currently an assistant Professor of Medicine at Rutgers University, Newark, New Jersey, as well as Medical Director of Sinai Sub-acute Rehabilitation Center. Newark NJ. Dr. Aluya Is a selfless, leader who has embarked in numerous humanitarian social and medical missions outside of America where he provides his expertise and selfless service to low social economic groups, youths, and other socially displaced and migrant families. He has contributed to a few peer review article and has been a guest speaker at numerous academic workshops, conferences and seminars including the Haiti-American Partnership convention, National Association of Jamaica Supportive Association conference and the Nigeria in Diaspora Summit. He is a recipient of numerous local and international humanitarian and peer review awards including the Service above Self award by Rotary Club of Irvington New Jersey USA ,The African Entertainment Humanitarian Award, Nominations for the Golden Apple Award Excellence in Teaching.
Dr. Aluya is an Ambassador for Peace by the Universal Peace Federation and currently the President of Nigerian American Public Affairs Committee NAPAC , Vice President of Impact Life International Conference ,Chairman of Center for Crime and Fraud Awarness (CCFA) Nigeria. He has received recognition by the Mayor's Office of the City of Orange, New Jersey and a New Jersey State Assembly Citation by the Assembly woman Britnee Timberlake and Member Advisory board to His Excellency Ambassador Sadiq Wai Sierra Leonian Ambassador to the United States of America. He also has a dedicated Dr. Nelson Aluya scholarship award in his honor by the Women in Leaders in Action, New Jersey. USA.
He brings with him this dedication into our organization, as he believes that advancing a greener environment is in the interest of sound health and improving health care delivery and access among vulnerable target groups is indeed a great way to express humanity and he looks forward to building the framework to recognize barriers that impairs the establishment of Sustainable Development goals especially climate action.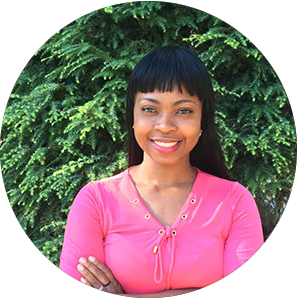 Dr. Ezioma-Uchegbu Gbujie
Ezioma Uchegbu-Gbujie was born in Imo State southeastern Nigeria to Late Asso. Prof & Asso. Prof Uzoma and Ngozi Uchegbu. Her continued academic pursuits earned her a Medical degree from the Nnamdi Azikiwe University in 2009. After graduation, she spent 2 years in Nigeria's capital city Abuja as a medical intern in National Hospital Abuja and then in the National Primary Health Care Development Agency in Public Health service to her country.
While continuing clinical practice in Port-Harcourt, she was recalled by NPHCDA to work as a State Field Officer and a Medication Verification Officer in a Federal initiative – SURE-P aimed at rural sustainable development using savings from petroleum revenues. Her areas of interest were health and sanitation.
She went on to secure a postgraduate admission to the California state university Long Beach USA where she excelled and has since graduated with a master's in public health. While pursuing this degree, she concurrently is undergoing Residency training in New York and is on the path to becoming a Physician.
She was the brain behind the organization expansionist concept in December 2016, which has converted the group to a global brand. Her current interest is to develop a climate resilient healthcare system in Africa and she brings on board a decade of experience in healthcare delivery.
She also has enjoys gardening, cooking, hosting, travel, reading various literature, mentoring and volunteering.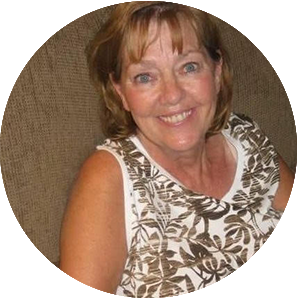 Carol was born and raised in Illinois, USA and has lived there her entire life. She spent her professional career working as a social worker and administrator in the area of special education. Since retiring 6 years ago, she has been president of Bercos Educational Consulting. She consults with area school districts in meeting the needs of students who require extensive and specialized services. While working in the public sector, she presented at many local, state and national conferences.
Carol's greatest pride and joy is being mother to three children and the grandma to two (soon to be three). Four of her five children and their spouses work in the public schools as teachers and a social worker. The entire family is strongly invested in the excellence of our educational institutions.
Carol has many interests and hobbies, one of the most important being that of Climate Change and the protection of our environment. She first spoke on this issue while in college and working on a ranch in New Mexico. It was there that she first learned of the delicate balance between man and our Earth. She is dedicated to finding effective solutions to our environmental issues on a personal, local, national and world level.
Jasmin Akter Promi is from Dhaka, Bangladesh and is currently living in New York, United States to pursue her Bachelor's in Mathematics. She speaks Bangla, Hindi and English languages. She is interested in exploring new cultures and learning more about different traditions around the world. She loves literature and has a fascination for business. Jasmine is very concerned about climate change and believes in climate action and actively advocates for the climate, for our forests, for our green lands, our agriculture, our oceans, our wild life, for mother Earth. She also advocates for eliminating poverty through strategy believing that no one should go to bed hungry, no one should be in a socio-economic state where they do not know when or from where their next meal is coming.
Jasmin is the Founder & President of Otoot, a non-profit group she formed in high school with her friends to raise awareness about the various social issues in Bangladesh. She has actively participated as a volunteer for green movements, road safety campaigns and anti-drug awareness campaigns in Bangladesh. She also served at the Community Service Club of Stony Brook University, first as an Events Coordinator and later as the President. Recently, she joined youth from around the world for the Youth for Human Rights International Summit at the United Nations Headquarters, New York, as the Youth Delegate for Bangladesh, to acknowledge, celebrate and stand by our human rights. She also recently became an Ambassador for the Marine Arctic Peace Sanctuary (MAPS) at Parvati.org.
Jasmin is a trained Mental Health First Aid Provider and hopes to provide the primary mental health care to people around her when they need it. She also teaches Mathematics to students from grade 1 to 12 because she thinks Mathematics is fun and children need to meet Mathematics not with fear but in the ways that they understand it best.
Jasmin joined Team 54 Project International serving as the Principal Secretary at the Office of the CEO of Team 54 Project International and is part of the management team. She is as well the Country Coordinator of Team 54 Project – Bangladesh. Jasmin loves working with the entire team of Team 54 Project International around the world, she believes that Team 54 Project connects youth around the world through education and participation on climate action and believes it to be a leading force when it comes to advocate for climate action.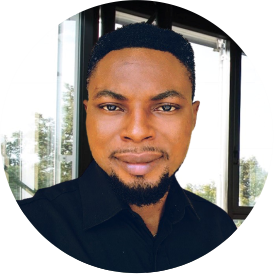 Johnbosco Ife is a Digital Marketing Consultant helping organizations and individuals across the globe find their audience. He helps create both visual and audio contents for websites, social media, virtual meetings and more.
He is interested in learning new things, different cultures and climate variations. He loves technology and works on inventing the "First Self Sustaining Clean Energy Generator" to power rural dwellers and replace the traditional energy generators that pollute the environment.
Johnbosco is the Founder & CEO of Ife Solutions LLC, a digital marketing company based in Africa and focused on helping people identify and promote to the right audience. He is actively participating in global efforts to inform and assist those who are most affected by the climate change. He was the Country Director for Peace Campaign Nepal in Nigeria and worked with the International Human Rights Commission as a digital content creator towards the 2019 International human Rights Day celebration. Johnbosco is a researcher and a proactive solutions finder and he volunteers in many community service, peace movements, gender protection and child care support groups. He is vast in knowledge and believes the earth health and humanity are the most important things to focus on.
Johnbosco joined Team 54 Project International to help get the word out. He is the Digital Director working as part of the management team in the Office of the President/Founder
He hopes to take the Climate Action awareness to all parts of the world through the digital media and every modern day technology that is available
Advisory Committee Member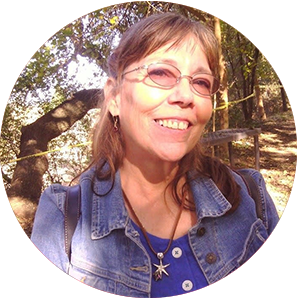 Advisory Committee Member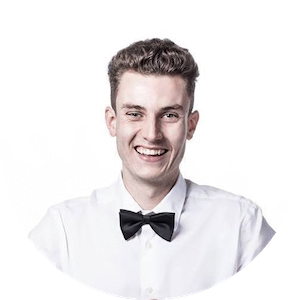 Advisory Committee Member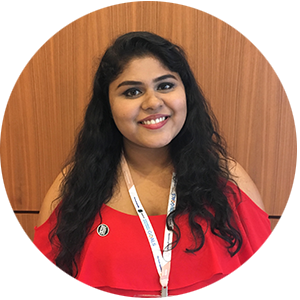 Advisory Committee Member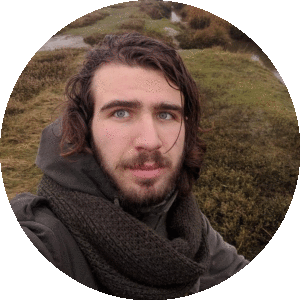 Advisory Committee Member
Mariam Milagros Gomez – Philippines
Alhassan Sesay – Sierra Leone
Rhiannon Jones Gallagher – USA
Gabriel Elsie – India
Shruthi Keerthi – India
Fyanna Oneia – Solomon islands
Mike Roman – Kiribati
Uloaku Pricilla – Nigeria
Sameera Chkkapalli Subbaiah – Spain
Dikr Djerafi – Algeria
Josephine Mutesi – Uganda
Diana Guzman Barraza – Mexico
Sankalp Mohan Sharama – India
Africa
Abdellah Aouf – Algeria
Abdoul Aziz Kante – Guinea
Agber Sussan – Nigeria
Alaaeddine Oueslati – Tunisia
Andrea Ravololonirina Assistant Coordinator – Madagascar
Astride Ovono Mezang – Gabon
Austin Niangala – Congo
Babacar Sylla Coordinator- Senegal
Bathie Seck Assistant Coordinator- Senegal
Beatrice C. Piri – Zambia
Ben Ankrah – Niger
Bonface Kangonga – Kenya
Caduur Dinix – Somalia
Daniel Newman Awomnab Assistant Coordinator – Ghana
Dikra Djerafi – Algeria
Emmanuel Lobijo Justine – South Sudan
Enoque Stali – Angola
Evrard Guei – Ivory Coast
Fathia Hassan Moussa – Djibouti
Florence Onyinye Assistant Coordinator – Nigeria
Habib Ouadi Assistant Coordinator – Algeria
Hajar Khamlichi – Morocco
Jean Claude Mugisha – Burundi
Kefs Letuka – Lesotho
Kevin Ossah – Togo
Kgosiyabone Goitse Assistant Coordinator – Botswana
King Paul Pawel – Uganda
Vonifanja Manitraritsimba Rakotondrahiratra – Madagascar
Mass Faye – Gambia
Mathias Kpetohoto – Benin Republic
Matthew Cisco – Gambia
Mayaya Mack – Tanzania
Mariam Tandina – Mali
Motlatsi Makhasane – South Africa
Munyehirwe Emmanuel – Rwanda
Mystere Belmamou Diksia – Chad
Nerson Tjelos – Nambia
Nisreen Al Sayeem – Sudan
Nixon Vital Amoda – Central Africa Republic
Notoavina Ravel Assistant Coordinator – Madagascar
Ntui Michelline – Cameroon
Nzigamasabo Leonidas Assistant Coordinator – Burundi
Obaa Yaa Boatemaa – Ghana
Omar Ibn Abdillah – Comoros
Osvaldo Iko Emicee – Mozambique
Oussama Rkobani – Tunisia
Prince Kitumaini Kamundala – DR Congo
Prince Osei Ankrah – Ghana
Reba Bowe – Botswana
Romio Matshazi – Zimbabwe
Sallieu Sesay – Sierra Leone
Samar Elhwary – Egypt
Samba Kane Seck Assistant Coordinator – Senegal
Sammy Baimba – Sierra Leone
Samson Haileyesus – Ethiopia
Samson Sehgren – Liberia
Steven Makumba – Malawi
Tarek Cherni Assistant Coordinator – Tunisia
Tariq Alferis – Libya
Trevor Louise – Seychelles
Uchendu Sammuel Assistant Coordinator – Nigeria
Valeriano Thompson – Equatorial Guinea
Valery Arisde Thiombiano – Burkina Faso
Vama Jele – Swaziland
Winnie Akidi Assistant Coordinator – Kenya
Yelli Maimouna Coulibaly Assistant Coordinator – Ivory Coast
North America
Bijaya Khadha – USA
Carmen Arzate Vernis – Mexico
Chase Rushing – USA
Diana Guzman Barraza – Mexico
Goitseone Tanki Thebe – Cuba
Gail Woon – Bahamas
Heidi J. Vierthaler – USA
Iona Conner – USA
Jean Rony Toussaint – Haiti
Kimberlee Schultz – USA
Patrice Mahoney – USA
Samuel Arawu – Canada
Stacey McIntryre Gonzalez – Canada
Udeme Udoaka – USA
William McKnight – USA
South America

Alejandra Corvalan Maira
 Assistant Coordinator – Chile
Carolina Pena
 – Bolivia
Daniel Rocca
 – Colombia
Hildilberto Dias
 – Cape verde
Jose Marquez
 – Venezuela
Maria Emilia Burgos
 – Argentina
Michael Adesanwo
 – Brazil
Romel Putulall
 – Guyana
Europe
Ada Metaliu – Albania
Antonio Marques Pinto
 Assistant Coordinator – Portugal
Canvas Art
 – Switzerland
Diogo Silva 
– Portugal
Dušan Vakselj
 – Slovenia
Ece Kalyoncuoglu
 Assistant Coordinator – Turkey
Fabio Huther
 – Switzerland
Martins Pius
 – United Kingdom
Mbenja Clovert
 – Germany
Milica Milosev
 – Serbia
Patrycja Paula Path
 – Poland
Rik Armando Ridder
 – Netherlands
Sanya Rajpal
 – UK
Sebastian Berger
 – Austria
Stefano Sgueglia
 – Italy
Simeon Anderson
 – Sweden
Sameera Chukkapalli
 – Spain
Vlado Zaujec
 Assistant Coordinator – Slovenia
Asia & Pacific

Ahena Bulisolevu
 – Tokelau
Ahmad Raza Kirmani
– Pakistan
Allen Glen Cumaya Gil
 – Philippines
Anaver N. Bolante
 – UAE
Basudeb Das
 – India
Belal Hossain
 – China
Birendra Poudel
 – Nepal
Chriliza Lee Baldenero Jongaya
 – Kuwait
Dumindu Wijesinghe
 – Sri Lanka
Elsie Beatriz Apura Docarnoy
 – Saudi Arabia
Flory Peter
 – Vanuatu
Fyanna Oneia
 – Solomon Island
Hirotaka Darman Kato
 – Japan
Jasmin Akter Promi
 – Bangladesh
Joba Dowedia
 – Nauru
Joe Kyle Harry
 – Papua New Guinea
Jong Kyu Yoon
 – South Korea
Josevata Rotidara
 – Fiji
Kavindu Bandara
 – Sri Lanka
Ln Dawadi
 – Nepal
Lourdes Navidad
 Assistant Coordinator – Philippines
Lutfor Rahman Hemu
 Assistant Coordinator – Bangladesh
Matthew Evan
 – Indonesia
Mohammad Arham Siddeeque
 – India
Malek Khaled Al-Hajj
 – Yemen
Nasir Yousif
 – Israel
Nasser Al Suleimany
 – Oman
Noelapomaiikalani Alatise
 – Samoa
Paame Vailea
 – Tonga
Paavan Kumar Reddy Gollapalli
 – India
Pyay Hein Htut
 Assistant coordinator – Myanmar
Raja Kesavan Maradamuthu
– Mauritania
Rasha Al-Khateeb
 – Lebanon
Rebel Capelle
 Assistant Coordinator – Nauru
Salai Min lian Thang
 – Myanmar
SeYoon Yoon
 – South Korea
Sivendra Michael
 – New Zealand
Sokthea Phay
 – Cambodia
Suphachai Sichanplaeng
 – Thailand
Sura Abdallat
 – Jordan
Tashi Dawa
 – Bhutan
Taterti Barareti
 – Kiribati
Tayyab Shafique
 – Pakistan
Toahola Ki Olovehi
 – Tonga
Tyrone Bantag
 Assistant Coordinator – Vietnam
Wasi Sami
 – Afghanistan
Winnifa Mael
 – Vanuatu