Dr. Gbujie Daniel Chidubem, Team54Project International Founder, has been named as one of the recipients of the 2023 Strada Emerging Leaders Award. The prestigious award, which includes a sponsored an Executive MBA is funded by the Quantic School of Business and Technology, a private accredited graduate business school recognized by the Council for Higher Education Accreditation (CHEA) based in Washington, D.C.
The Strada Emerging Leaders Award is a highly coveted honor that recognizes individuals who have demonstrated exceptional leadership abilities resulting in significant positive outcomes in their communities and beyond. Recipients of this award already have exceptional academic results with demonstrable evidence and career achievements, and all of the criteria have been met by Dr. Gbujie and verified by the selection committee.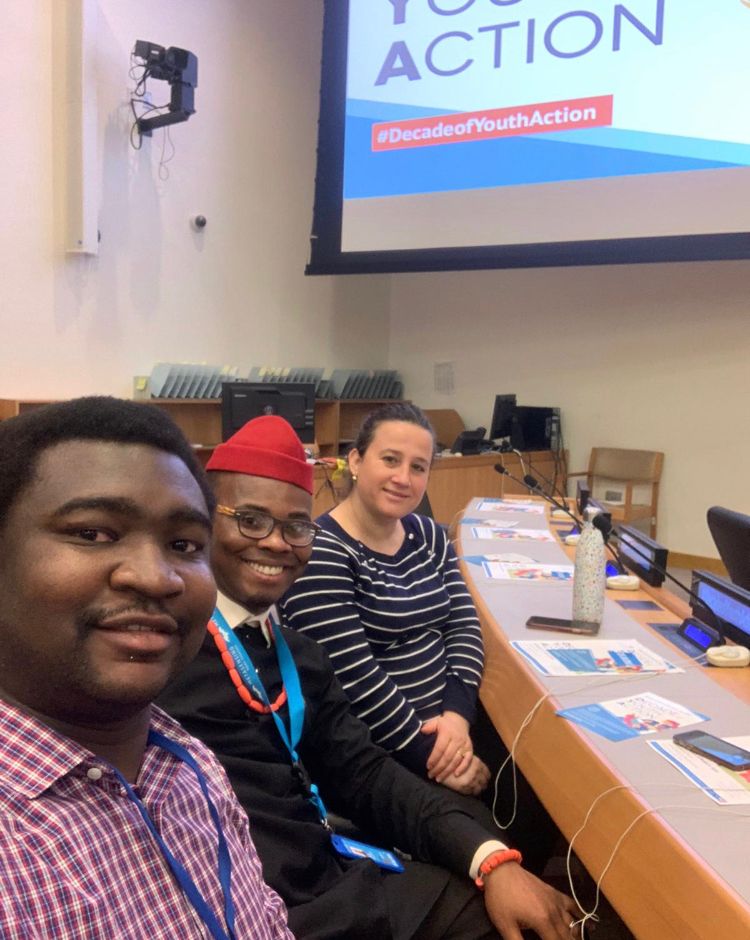 The award aims to support emerging leaders in creating sustainable development dividends for society while overcoming systemic barriers to success. The selection committee considers various factors, including professional backgrounds, leadership abilities, academic performance, work history, and free-personal response answers during the long pre-selection interview phase.
The Strada Emerging Leaders Award focuses on investing in the next generation of leaders, providing leadership development, academic support, and critical socioeconomic engagement experiences that result in positive financial and career advancement opportunities. Recipients of the award are known as Strada Scholars and are awarded financial scholarships to secure an Executive Master of Business Administration (EMBA) program at the Quantic School of Business and Technology. Dr. Gbujie will be part of the Class of 2024 Cohort that starts from 24th April 2023.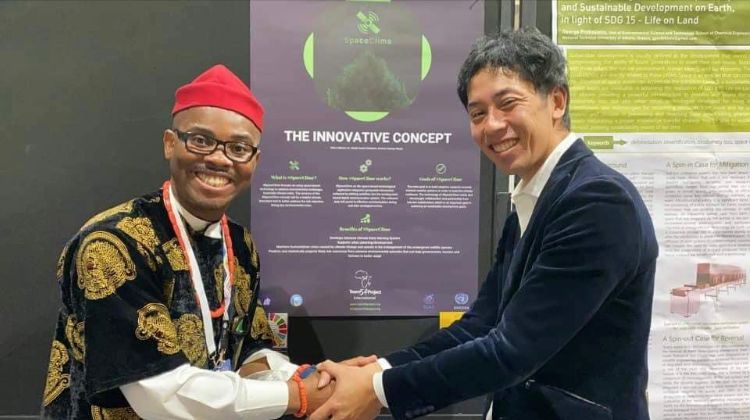 Dr. Gbujie expressed his gratitude to the entire management of the Quantic School of Business and Technology, particularly the chairman of the board/founder Tom Adams, for setting up recognition and an award that identifies genuine people, especially those from developing nations who are paving the way for others and creating remarkable impact.
According to Gbujie, he appreciated the advice of Ms. Sarah Price. Being a faith-based person (Christian), he believes that the Almighty God used individuals like Dr. Mrs. Ezioma Uchegbu-Gbujie (his wife) and Ms. Price to help prepare him to do well during the interview, which was instrumental in his selection for this award recognition.
Dr. Gbujie envisions a future global workforce system that equips workers and young people with the skills, competencies, and credentials needed to access countless opportunities in new realities while ensuring sustainable living.
His exceptional leadership in environmental stewardship, advocating for sustainable development goals, promoting social determinants of health, creating innovative ideas, and empowering young people have been inspiring. He was also recently awarded the 2023 US President's Volunteer Service Golden Award and received a letter of appreciation from President Joe Biden during the US-Africa summit in 2022 for his recommendations and support to foster healthy relationships between the US and Africa. These accomplishments attest to his exceptional achievements and outstanding contributions to creating social impact in the US and beyond through his volunteer work.
The entire management of the Quantic School of Business and Technology congratulated Dr. Gbujie on his award and looks forward to supporting him on his journey toward becoming a changemaker who creatively finds solutions to earthly challenges.