Dr. Daniel Chidubem Gbujie, our CEO and founder, has been awarded the prestigious President's Volunteer Golden Service Award 2023 in New York for his significant contributions to creating social impact in the US and beyond through his volunteering work and projects. The award was presented by Ambassador Dior Fall, founder of 1000 Shades of Women Foundation, an organization that promotes and empowers emerging leaders and humanitarians who serve others while maintaining ethical standards in leadership.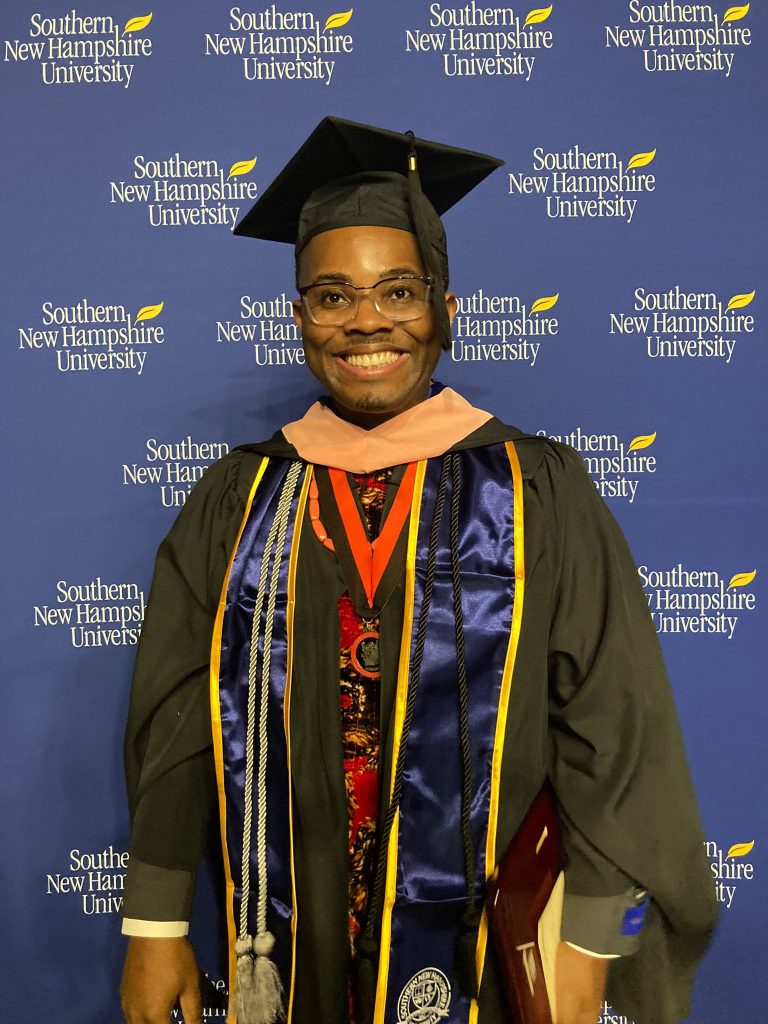 Dr. Gbujie's exceptional global environmental stewardship and mentoring of thousands of young people have earned him international recognition and accolades, including a letter of appreciation and recognition from US President Joe Biden in December 2022. He has also contributed to empowering youths in Africa, Nigeria, and the global south. During the COVID-19 pandemic, Dr. Gbujie volunteered his time to help stranded Africans and immigrants who were unable to travel back to their homeland due to travel restrictions, working with a coalition of young African professionals and H.E Dr. Arikana Chihombori-Quao, the Ex-African Union Ambassador to the USA, to provide palliative packages, foodstuff, and accommodation until they were all evacuated back to their homeland.
On February 22, 2023, he was recognized as one of the emerging African leaders in the US who will benefit academically from the Sprada Scholars Award valued at approximately $8,000, sponsored by the company Pedago, the owners of the Quantic, an educational institution based in Washington, D.C. He will be supported by the organization and its partners to conclude an Executive MBA.
Dr. Gbujie's unique style of leadership, dedication to climate activism, promotion of the social determinants of health, SDGs, and commitment to mentoring and empowering youths have inspired many.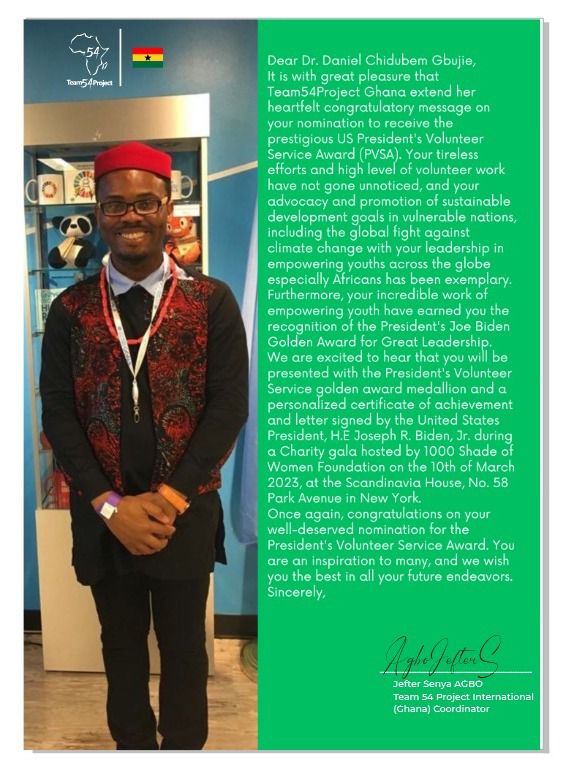 In accepting the award, Dr. Gbujie said, "It is with great pleasure and humility to accept this award on behalf of everyone that has impacted and contributed to my emergence. I believe that this surprising recognition will inspire many more likeminded individuals to reach out and lend a helping hand to others, this is what makes the world a better place I would like to thank also the founder of 1000 shades of women one of the leading US-based NGO run by women and her team and donors for the award they all were the people behind the scenes, without whom this award would not have been possible."
Dr. Gbujie was presented with the President's Volunteer Service Golden Award medallion, along with a personalized certificate of achievement and letter signed by President Joseph R. Biden, Jr., during a charity gala event on March 10, 2023, at 58 Park Avenue in New York, sponsored and organized by the 1000 Shades of Women Foundation. The event provided an opportunity for friends, family, and the international community to celebrate Dr. Gbujie's achievements and contributions to the world and African society.