US President Joseph Biden recognizes the inspiring leadership of Dr. Gbujie through the many social initiatives he manages
The Team 54 Project International Secretariat is excited when the announcement that the CEO Dr. Gbujie Chidubem Daniel had been invited to attend the conference sponsored by the US government held in Washington, D.C., from December 13th–15th, 2022. The summit was hosted by United States President Joseph Biden, and in attendance were 49 African heads of government including the leadership of the African Union Commission.
The Summit main objectives were to foster and strengthen the mutual relationship between African nations and the United States especially in the area that impacts Africa the most which are climate crisis, health, food security, ongoing violent conflicts, and cooperation to support democratic tents across the globe.
The CEO had informed the staff at  International Head office that he had been contacted by some U.S. Whitehouse Aides to President Biden on the agenda for the December US-Africa Summit. He said the conference goals inspired him to immediately start engaging and sharing his views with young African professionals based in the US and elders within the African diaspora community on how best to ensure that African voices and their aspiration are best amplified and represented during the summit.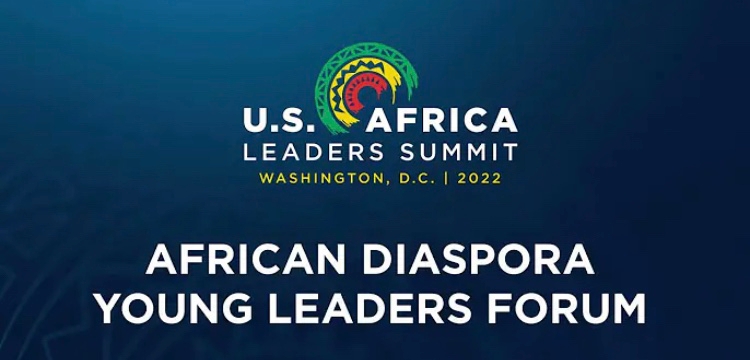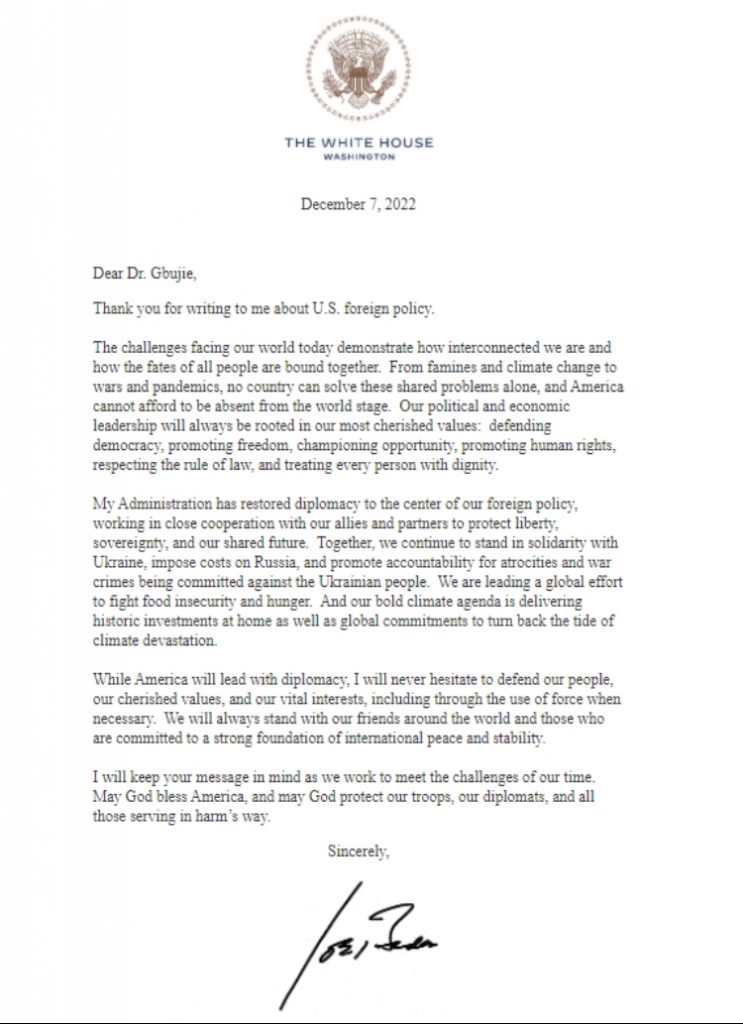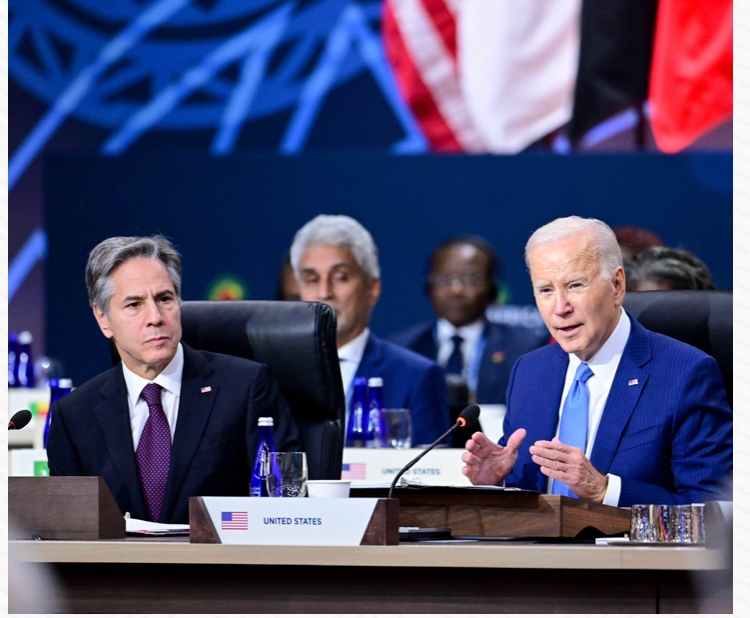 Dr. Gbujie reached out to notable individuals from African descent living within and outside of the U.S. for their input and support, on some of Dr. Gbujie's then wrote to the US President presenting to him some recommendations, which included having a U.S special trading status for young African entrepreneurs to help facilities more bilateral economic engagement among both parties, appointment of an African youth on the US-Africa Leaders' Summit implementation committee, continuous partnership and support for African investors especially those living in diaspora who are willing to invest in the continent.  Much of his recommendations got support from many of the leaders in the African community based in the US, like the person of Mr. Melvin Foote of the Constituency for Africa, Hon. Dana Banks, President Biden's Special assistant, Honorable Assistant Minister for Youths & Sports in Liberia Emmanuel Mulbah Johnson, Hajia Ramatu Ahmed from Ghana, Dr. Nelson Aluya from NAPAC, Engr. Obed Monago from Nigeria, Mary Apollo from South Sudan, Ms. Lyzianah Emakoua from Cameroon, Hillary Taylor from Uganda, Ndao Lahine from Senegal, thousands of African youths also supported the idea. Dr. Gbujie also contacted over a dozen leading African groups like African Renaissance Diaspora Network, African Union through the Office of the African Youth Envoy Ms. Chido Cleopatra Mpemba, Four Directions, and TAGRID Plus Foundation.
In an unprecedented move, the President Joseph Biden reached out to Dr. Gbujie through a letter acknowledging and appreciating his recommendations in the letter, he wrote in November to him. President Biden restated his government commitment to seeing that Africa and other parts of the world fully work together to address the shared pressing issues facing humanity like food insecurity, climate crisis, COVID-19 Pandemic and fighting off threats to global democratic tenets, which also includes human rights values, good governance and encouraging inclusive participation of stakeholders. 
President Biden explained further that the US government is actively mobilizing a global effort to mitigate the destructive impact of climate change in vulnerable nations and much of the strategy will be presented during the US-Africa Leader Summit.
"I will keep your message in mind as we work together to meet the challenges of our time," President Biden said. An excited Dr. Gbujie upon receiving the President's letter on 7th December 2022 and the invitation to be part of the Summit through the Prosper Africa initiative, a US government run project that connects U.S. and African investors, including corporate entities with new opportunities, and supported by the US-based group called Africa.com, thanked all the stakeholders especially young African professionals based in the US for the tireless support and collaboration to strengthen regional and global relationship with the US and establishment of sustainable development goals.
"I must say and admit that the last 8weeks have been very eventful because I have engaged with over 500 progressive minded individuals who want the best for Africa, it was made possible through zoom meeting, Microsoft meet app, in-person engagements and countless pre-US/Africa Leaders' Summits meeting.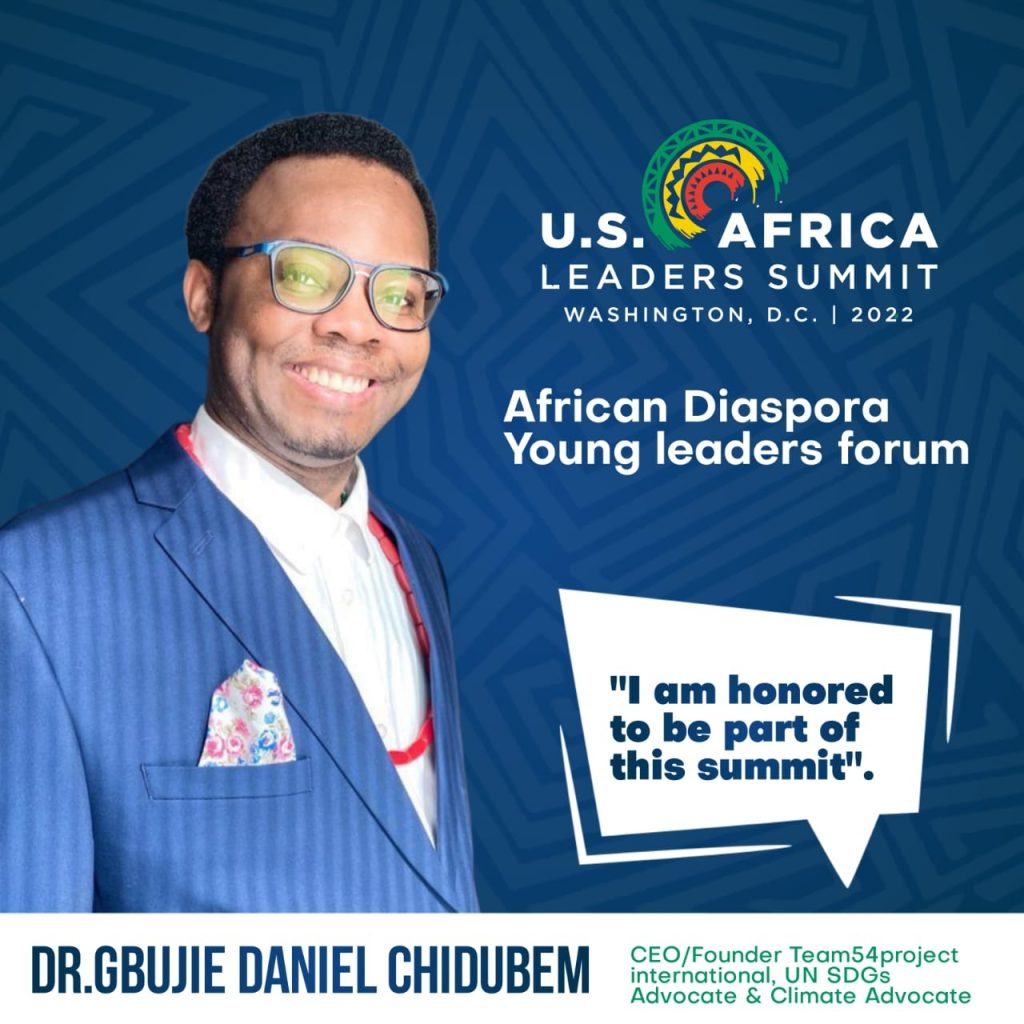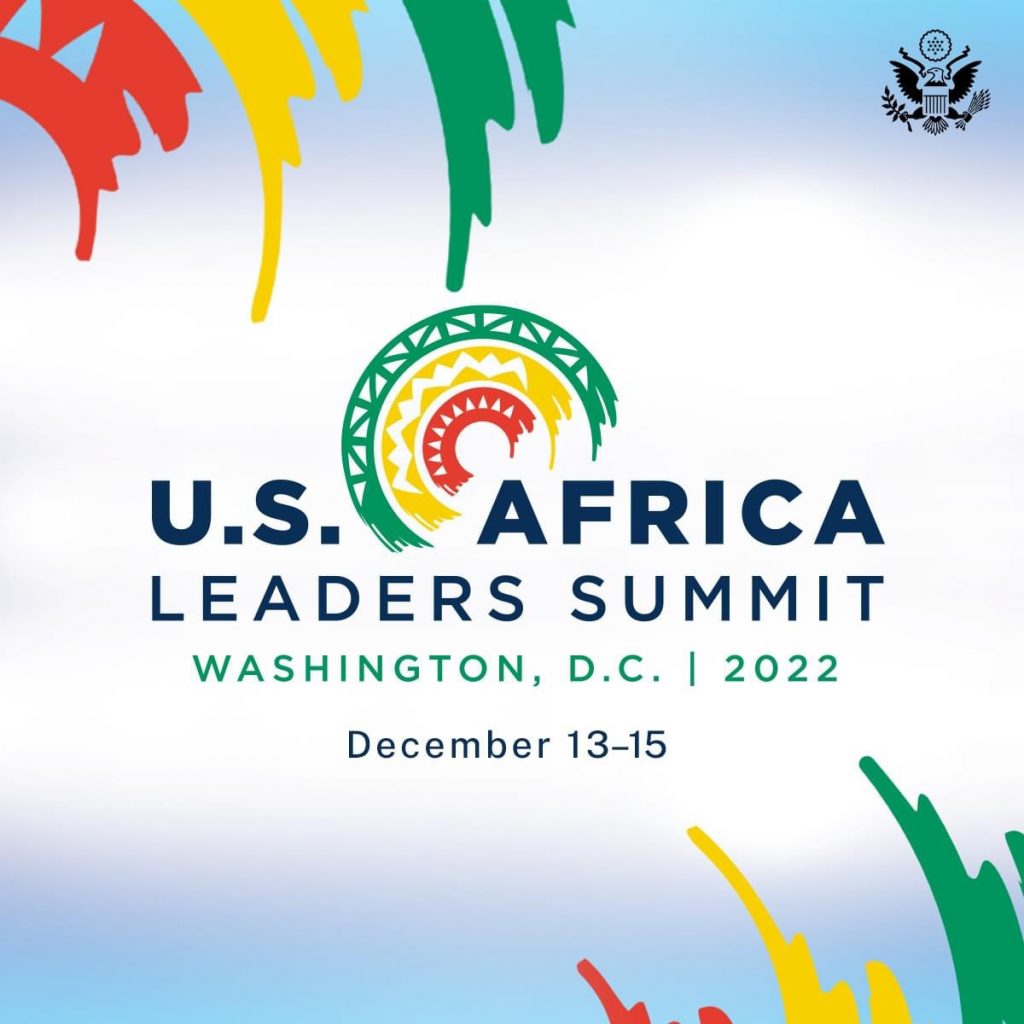 The main goal of the summit participation were to suggest ways to best maximize the opportunity to set Africa on a path of sustainable growth and peace based on the rule of law and inclusive government," Dr. Gbujie said.
He personally thanked President Biden, Whitehouse aides like Dana Banks, Hon. Deniece Laurent-Mantey, Safia Mohamoud Special Assistant to Vice President Kamala Harris and the  Secretary of State Hon. Antony J. Blinke n for unbundling the US-Africa strategic plan and for including African in diaspora in the discussion to advance Africa. Special appreciations also go to the wonderful staff at the State department, Bureau of African Affair like Mirty Whitney and Jennfier Miller who have been constantly engaging and helpful to young African professionals in diaspora a US-based coalition interested in seeing a prosperous, peaceful and stable Africa, they were instrumental to channeling the coalition recommendations especially those presented by young African professional based in the US led by Mary Apollo and our CEO, long before the summit, during and afterwards.  
"One thing that keeps showing up in this new US-Africa renewed engagement is the whole government approach that US is using to ensure sustained national, regional and grassroot mutual development with the Africans and their respective government, while providing African stakeholders especially African diaspora a representative seat to join in the process of building back better, for the good of all Africans," said Dr. Gbujie.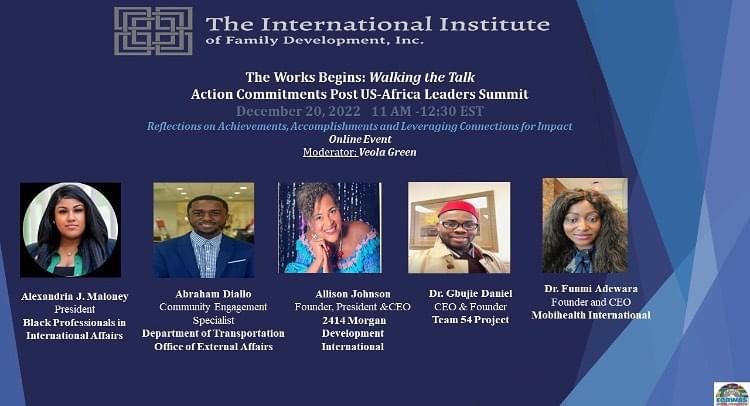 Clearly, the remarkable impact that he has created across the globe in the area of climate solution education and mobilization of young Africans and vulnerable population to take up leadership roles in solving the critical challenges that affect them especially young Africans in the US and those back on the continent has not gone on noticed by many international organization and government. 
It is a testament that when true leadership and willing followers wanting true change work together the outcomes are always big, and the purpose always achieved as well. 
For sure, Dr. Gbujie has been an exceptional young leader, problem solver, social inventor, innovator, content creator, a true cultured African who has truly accomplished a lot along with his team of volunteers, collaborative global and local partners and few governments that work with like the U.S. government and Liberian Government.  
In Dr. Gbujie's new year message to his organization staff and partners for 2023, he said "Personally am eternally indebted and exceedingly grateful to all my team, organization members and elders that have been advising and supporting me for over 2 years now. The numerous tireless works and outstanding dedication to our vision of making the world slightly better using our template have yielded impactful and inspiring results among thousands of Africans and Non-Africans alike. As we look towards the commencement of the New Year and our shared future, I'm excited about the prospect of what more we can do to sustain and attract more like-minded people to join us as we reshape our world and deliver on sustainable development vision for our people," he concluded.